Book a Dumpster Rental Online Today
Heavy Duty Dumpster Rentals
If you have waste, junk, or debris then you need the dumpster rentals you can count on to haul it away from Get Dumpsters Now. No matter what your reason is for needing a dumpster, you can count on our team to bring you the best selection and service around. We're dedicated to serving our community with the containers they need to get the job done right. Whether you're a commercial client, homeowner, or business owner, we have the right box for the job.

We do things differently here at Get Dumpsters Now. You no longer have to dread the dumpster rental process! We make it simple and easy to reserve your containers and you can rest assured that our team will be there on time to deliver your rental with the care and attention to detail that your property deserves. So whether you're planning a commercial construction project and need a large roll-off bin to secure the waste or you need a small dumpster rental to handle your upcoming attic cleanout project, you can count on us to have the reliable dumpster you need to make sure your project is a success. Looking for junk removal? We do that too!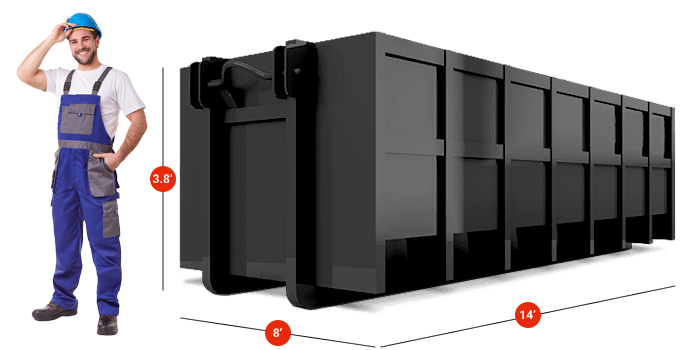 10 YARD DUMPSTERS
Capacity Equivalent: 4 Pick-up Loads
Ideal for household cleanup projects, including removal of old carpets, small furniture, toys and other household items. At just about 4 feet tall, this dumpster is easy to load, too.
Please Call Our Office to Book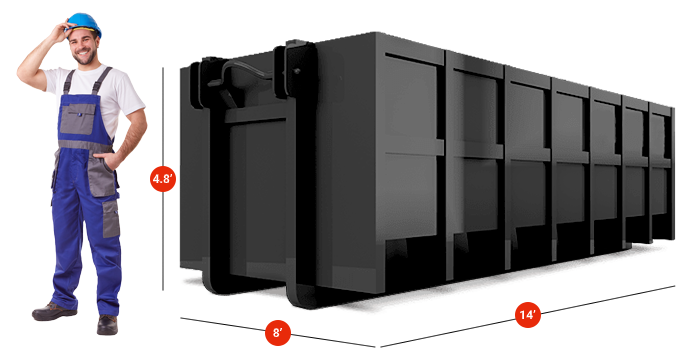 15 YARD DUMPSTERS
Capacity Equivalent: 6 Pick-up Loads
Great for yard cleadup, house clean up, and small remodeling projects. This dumpster offers a lot of room allowing you to remove a ton of junk all at once.
Call to Book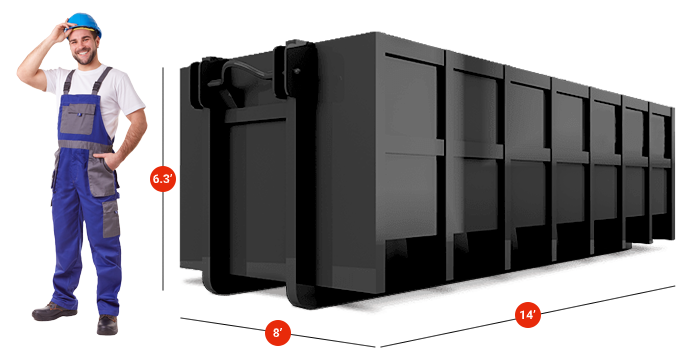 20 YARD DUMPSTERS
Capacity Equivalent: 8 Pick-up Loads
This dumpster is large enough for bigger remodeling project like bathroom renovations, or full attic and garage cleanouts. Great for bulky, heavy and large materials.
Call to Book
Get Your Dumpster Rentals Today
Ready to get started? Use our online reservation system to rent your dumpster today. Simply select the dumpster size you need, add it to your cart, and hit checkout. You'll provide us with all the pertinent details and we'll be in touch to confirm. You can count on our team to deliver your rental on time and with the kind and professional service you deserve.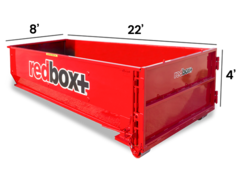 Our 20-yard dumpsters are a perfect size for homeowners handling a garage cleanout, basement cleanout, or even yard work around the house. This compact dumpster's main purpose is for the removal of debris from smaller construction projects. The 20-yard dumpster is also the dumpster size we recommend for removal of heavier objects, or materials that are hard to load.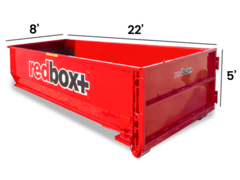 Our 30-yard dumpsters can hold a little more than 30 cubic yards of material and is an ideal choice for medium-large sized projects, such as remodeling or renovating a single room of your house. This dumpster allows us to accommodate the customers who are working to accomplish a bigger job on a grander scale.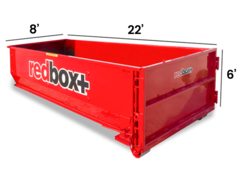 Our 40-yard dumpster is a popular dumpster rental we have because of its ability to handle the largest jobs. This size dumpster is considered a commercial large size dumpster but it is a rather large dumpster that can take on pretty large scale projects. This is a extremely large dumpster for a residential driveway but will fit, just make sure that you have a way to load your material into the 8-foot tall dumpster. This dumpster is perfect for large scale commercial projects.
Call us today!
Have questions? Need help deciding which size dumpster to choose? That's what we're here for! Get in touch with us today at (219) 299-4634 and we'll walk you through the process and answer any questions you may have. With years of dedicated experience in the industry, there's nothing we haven't seen or can't handle!

Get ready to streamline your waste management process with our dumpster rentals! Renting containers has never been easier.
Our Service Area
Serving The Following NWI and IL Communities
Indiana Cities:

And Many More!

Illinios Cities:

Any Many More!
If your project site is beyond that radius, just let us know! Get Dumpsters Now frequently delivers units even farther out, and special accommodations can usually be made to suit your project - and your wallet.
** Travel/Fuel surcharge fees will vary depending on distance/time traveled to jobsite.
**